Last night, the audience watched five pro teams and five student teams go head to head at the Develop Model Management Beauty Show. Earlier in the month, OFW announced the exciting news that the new TLC series, Global Beauty Masters, would be joining us to choose two teams to qualify for the third season of the show. We had three winners last night! One team took home OFW's $3,000 prize package while two other teams were selected by the Global Beauty Master's panelist to qualify for the show.
The theme that these salons abided by was "Pantone Colors." Each team received a pantone color to inspire their looks. These colors include radiant orchid, turquoise, rose quarts and serenity, mimosa, marsala , chili pepper, honeysuckle, blue iris, emerald and tangerine tango. Each team showed all their looks then joined their main look on the runway to answer questions for the Global Beauty Masters competition. The teams and their themes are explained below!
Pro Teams
Victor Victoria – Radiant Orchid
Victor Victoria's team members included Whitney Grubbs, Kali Rahder, Chloe Heil, Sarah Poderys, Hillary Hubbell and Leann Boyle. The team used purple colors in their collection to represent the orchid flower. They combined that with radiant gold pieces within the wardrobe and makeup to create the full look.
One Drake Place – Rose Quartz and Serenity
Brittny Holtmeyer, Meagan Willeford, Kara Patton, Becky Aguilar and Corissa Holman were given the pantone color rose quartz and serenity. They created very feminine and fresh looks with the mild pink color. During the Q&A with GBM, they talked about how each team member had an idea they were very passionate about and with those ideas combined, they were able to make the theme come to life.
Garbos Salon Midtown – Marsala
Garbos' team included Paty Crabtree, Abby Wederquist, Kalinda Kehn and Briche McNair. They were given the rich red-brown pantone color marsala. The team agreed that the color reminded them of earth tones. They created looks based on this idea of earthiness and getting in touch with one's spiritual side.
Beyond the Fringe – Honeysuckle
Tiffany, Carol, Sarah, Manhattan and Kaylee joined us from Beyond the Fringe. Their pantone color for their looks was honeysuckle, a festive pink color. The looks they presented incorporated floral and bright peachy colors.
Estillo Salon – Emerald
Estillo's team included Melissa Finch, Anna Johnson, Laurie Jurgensen, Madison McGee, Michaela Myers, Carly Condon and Cindy Landa. Their pantone color was emerald, a beautiful rich green. They created vintage looks with the luminous color. They then established a modern editorial feel with makeup and hair. In addition, they stamped and added bling to the nails for each look.
Student Teams
Cut Throat Queens – Turquoise
Team members for Cut Throat Queens included Chrissy Byers, Hope Stacken and Ashley Mullins. They wanted their looks to represent both the turquoise in water and turquoise as a stone. They leaned towards a native theme with the inspiration of the stone. Not one member solely created a look, the whole team worked together to make each model represent the theme.
The Blueprint – Mimosa
Sarah Delzell, Sydney Young and Edroylin Bivieca were given the warm and engaging pantone color, mimosa. During the Q&A with GBM, the team said the color itself inspired them to go with a goddess theme. They worked to create a collection representing the beauty of a goddess.
Big Primpin – Chili Pepper
Big Primpin's team included Lauren Larson Jessica Kelly and Selena Cunningham. The team told our panel they were inspired by braids. They wanted to give each look a spicy touch by incorporating red colors.
Soul Scissors – Blue Iris
Julia Rehm, Kassidy Law and Rachel Salerno created the fourth student team, Soul Scissors. They were given the pantone color blue iris. They decided to go with a spring, earthy feel. They used shades of blue and added floral accents to create each look.
Homecombing Queens – Tangerine Tango
The Homecombing Queens, Skye Hadley, Evy Olsen and Taylor Leinen, competed with the fun pantone, tangerine tango. The models had big hair with fresh bouncy curls. They didn't want to overdo the orange, so they added it to each look in a modest yet pleasing way.
The teams who were chosen as qualifiers for Global Beauty Master's are…
Pro Team... Estillo Salon!
Student Team... Cut Throat Queens!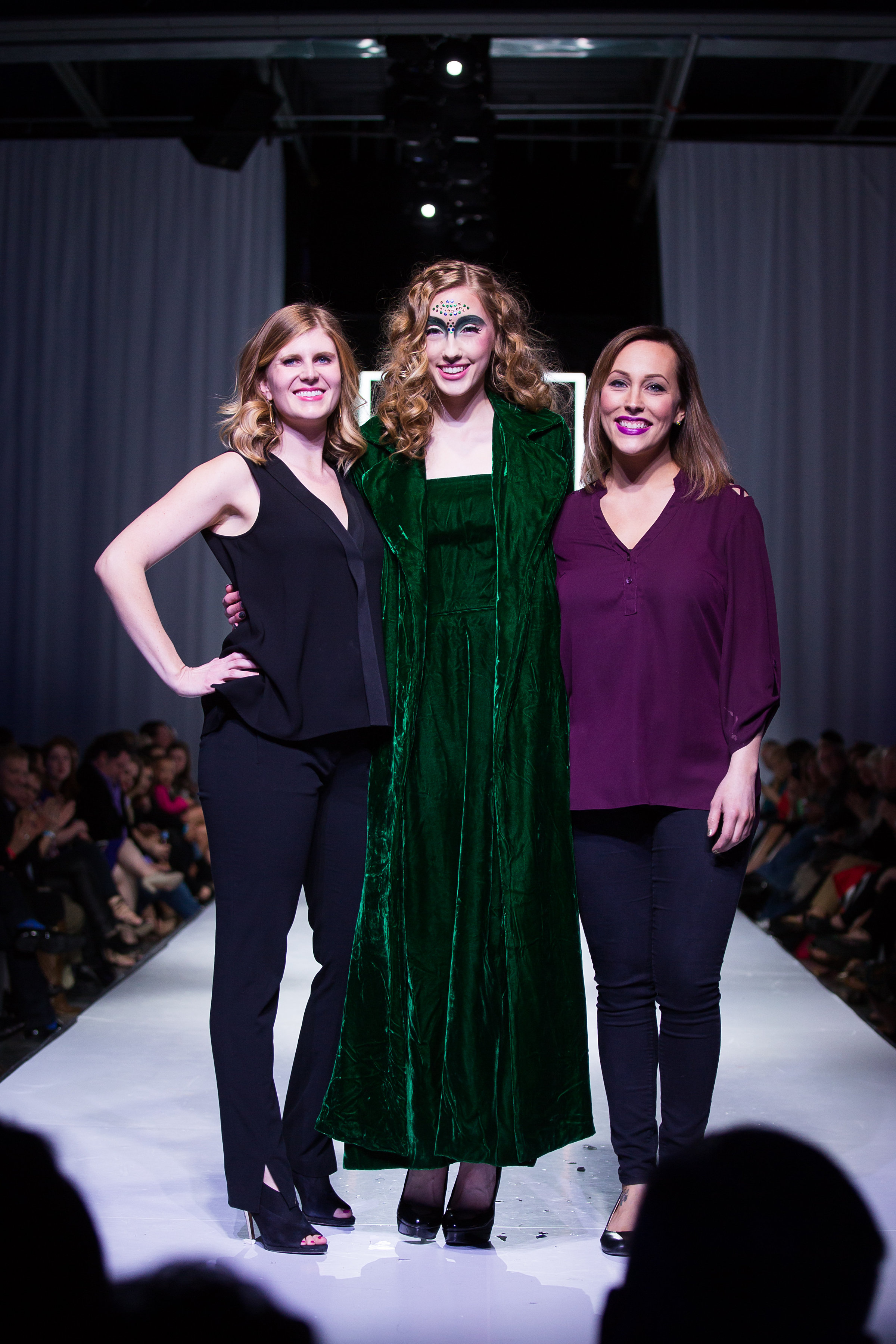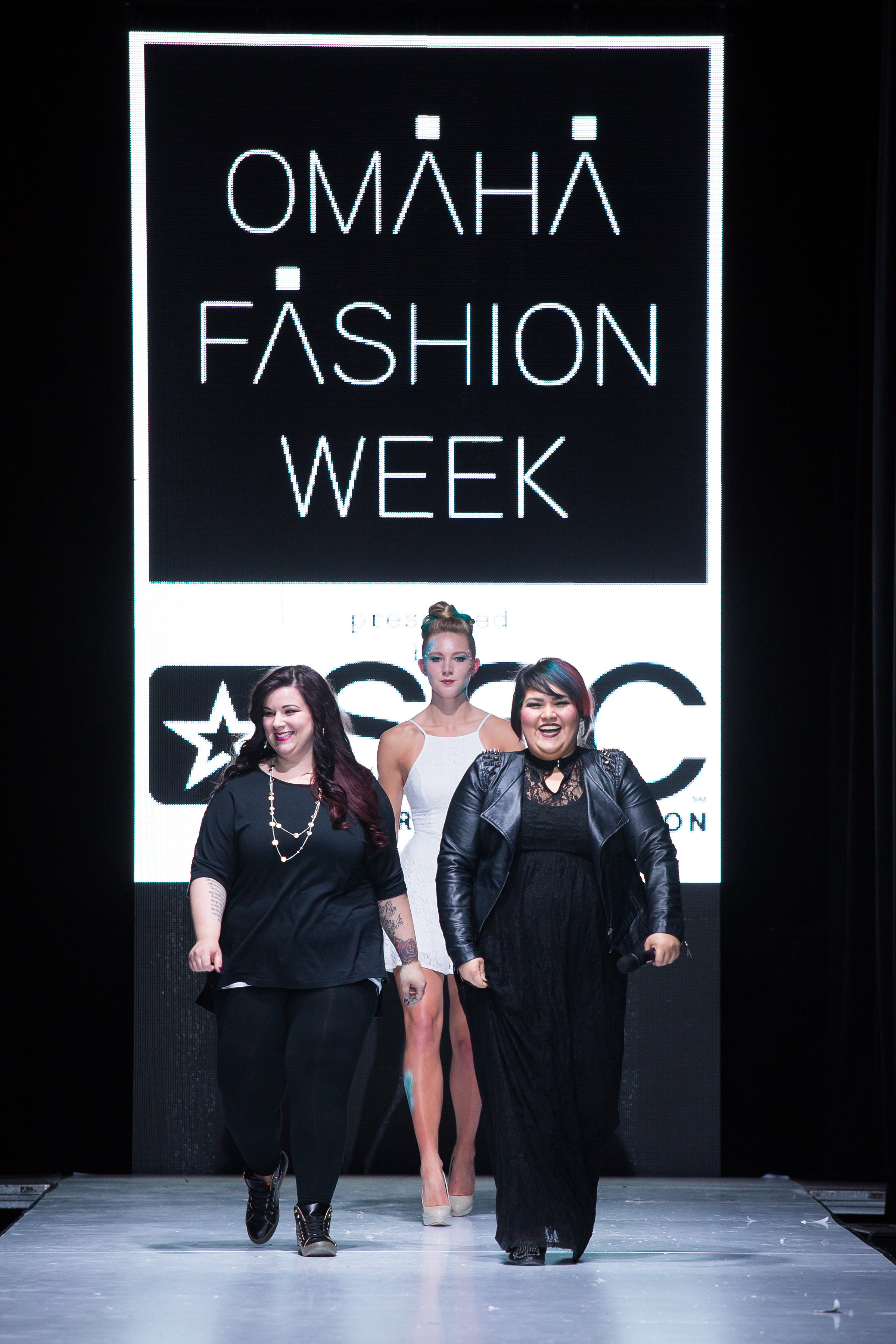 The team who took home the OFW $3,000 prize package is…
Victor Victoria!
Congratulations to these stellar teams and to every salon who participated in the Beauty Show. It was a tough competition. This showcase concluded the week long of fashion. Omaha Fashion Week will be held once again in August. Mark your calendars to come out to the Omaha Design Center August 22 – 27 for another season of OFW! Tickets go on sale May 1st. See you there!
Photos: Heather and Jameson Hooton
Models: Develop Model Management
Contact: becca@omahafashionweek.com