Another night of fashion went down in the books last night at Omaha Fashion Week. OFW kicked off the first designer showcase of the season with designers Maria Barmettler, Yolanda Diaz, Bertiher De La Cruz, Tirzah Beam, Chessna Fernald and Kate Bruce.
Maria Barmettler
Barmettler is a current student at the University of Nebraska-Lincoln. She is the designer of Ave Maria, a clothing line meant for independent, fashionable and passionate women. "The type of women I want representing my clothing brand are the ones who are go-getters, determined, live each day to the fullest and spread unconditional love and positivity," she says. This collection was inspired by Japanese cherry blossoms.
Yolanda Diaz
Diaz presented a children's clothing line under the label of Little Miss Fashion. This collection included dresses, pants, skirts, tops and accessories. Each piece embraced a vintage style in pastel colors of pink, blue and ivory.
Bertiher De La Cruz
De La Cruz is a designer from Mexico. He is the owner of SpoiledLittleMama. The collection he brought to our runway featured woman's wear. This collection is casual and included short dresses with some ethnic touches.
Tirzah Beam
Beam is a designer from nearby Treynor, Iowa. She began sewing at the age of seven through her involvement with 4H. Beam is an Iowa State University alum and hopes to make a career as a designer in the fashion industry. The inspiration for the collection she presented comes from a haunted hotel. She featured tailored and drape-y pieces alike with a simple color palette and unique details.
Chessna Fernald
Fernald is a self-taught designer. She often designs clothing out of unconventional and recycled materials. "I use fashion design as my primary outlet for creativity. I love designing and making pieces that speak to me," she says. The collection she showed is called "Wasted". This is a street wear collection that is a reflection on life.
Kate Bruce
Bruce is a senior at Iowa State University. In the future, she hopes to run her own company, creating upscale ready-to-wear apparel and accessories. She has previously held internships with Marc Jacobs and Kate Spade. The collection she showed was comprised of women's ready-to-wear. This collection was inspired by the work of Andy Warhol. Interestingly, this collection is centered on this idea that features beauty found in office supplies.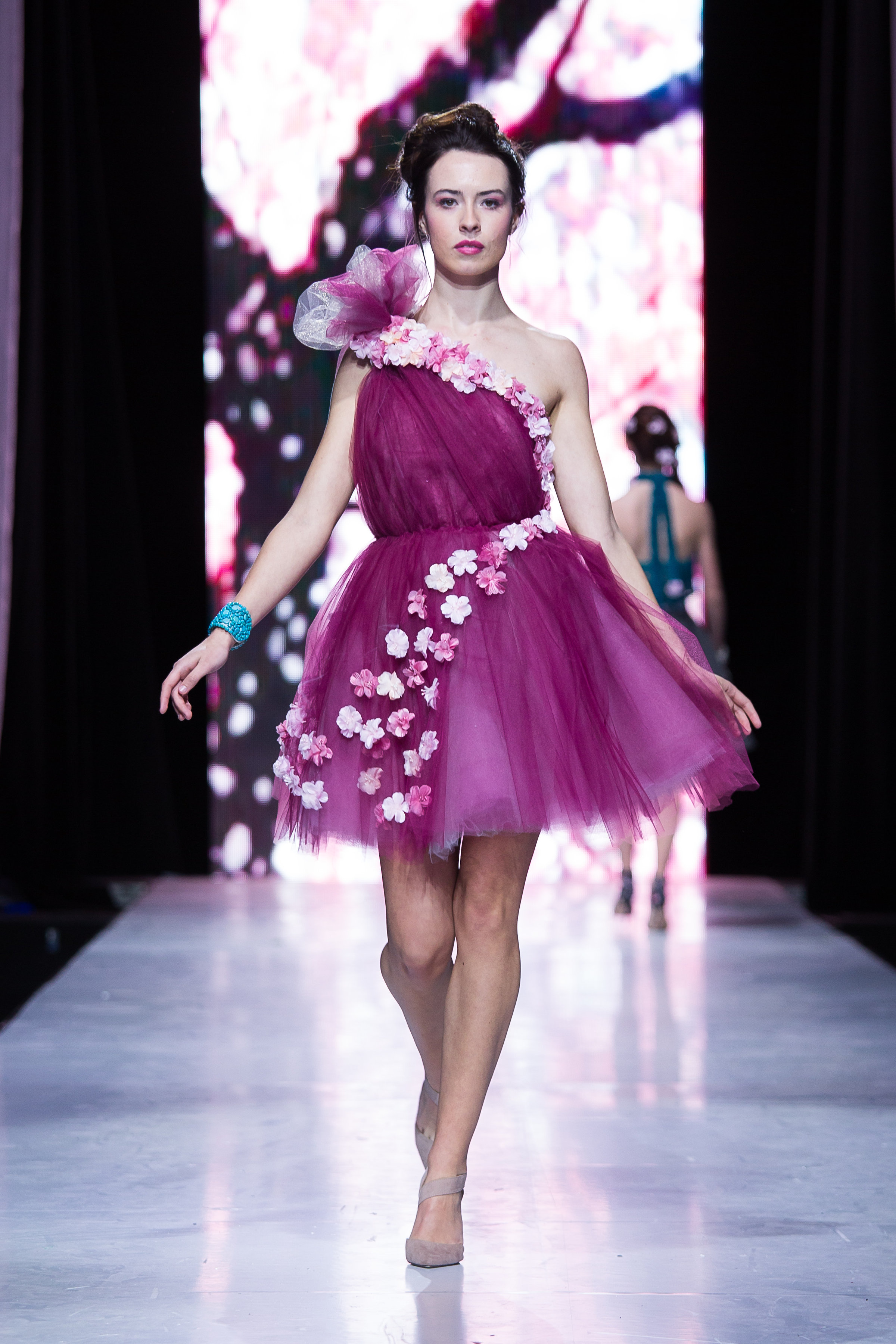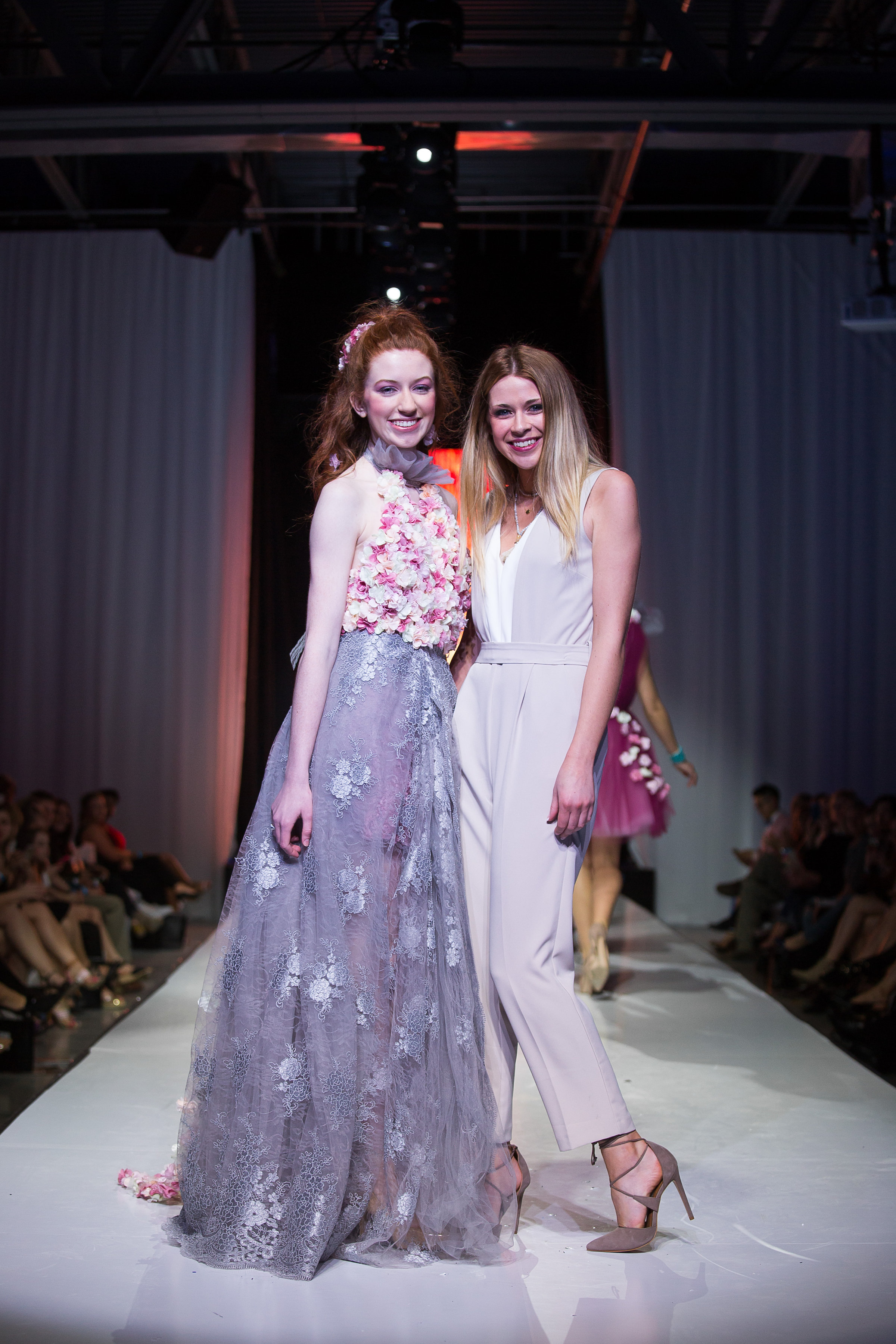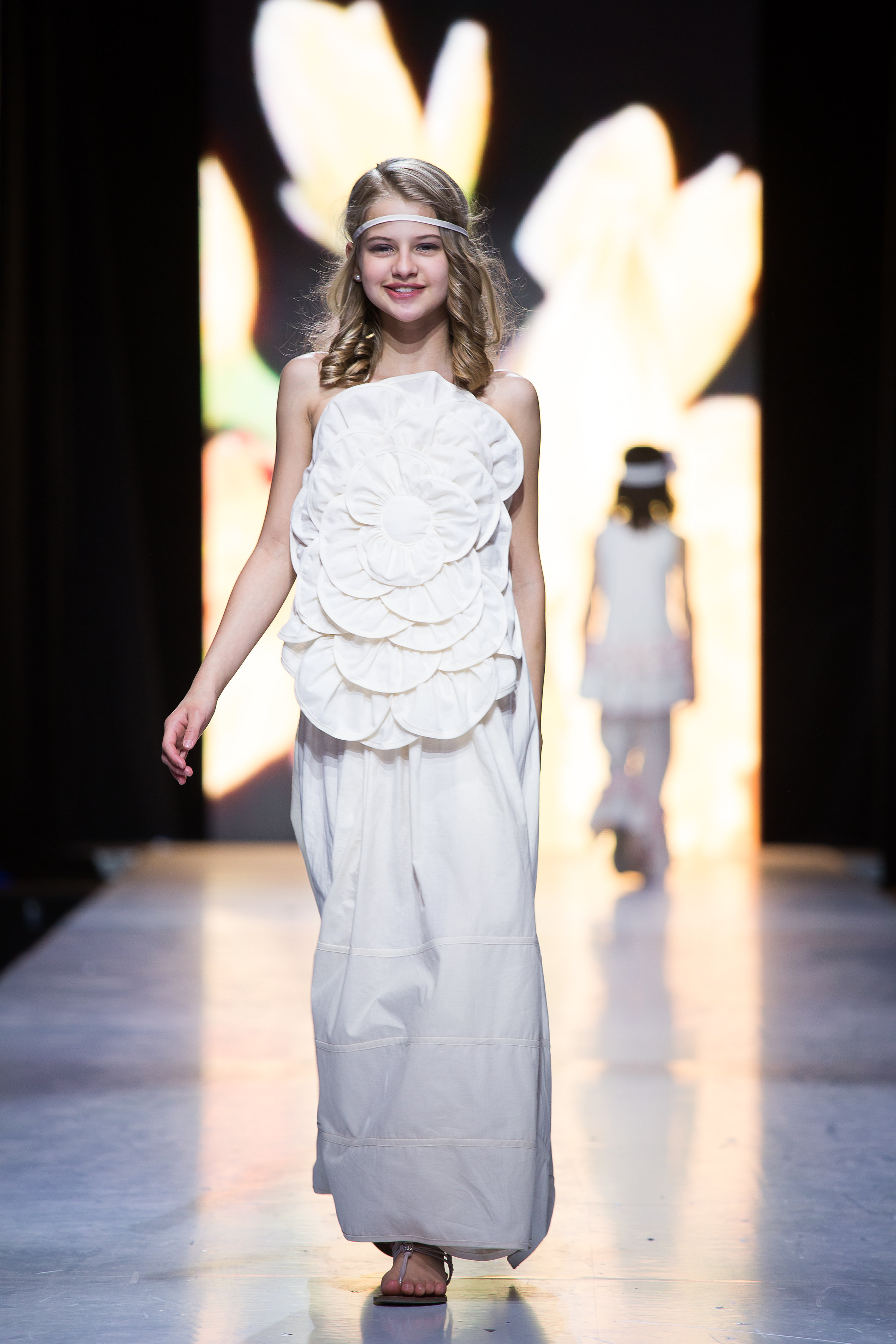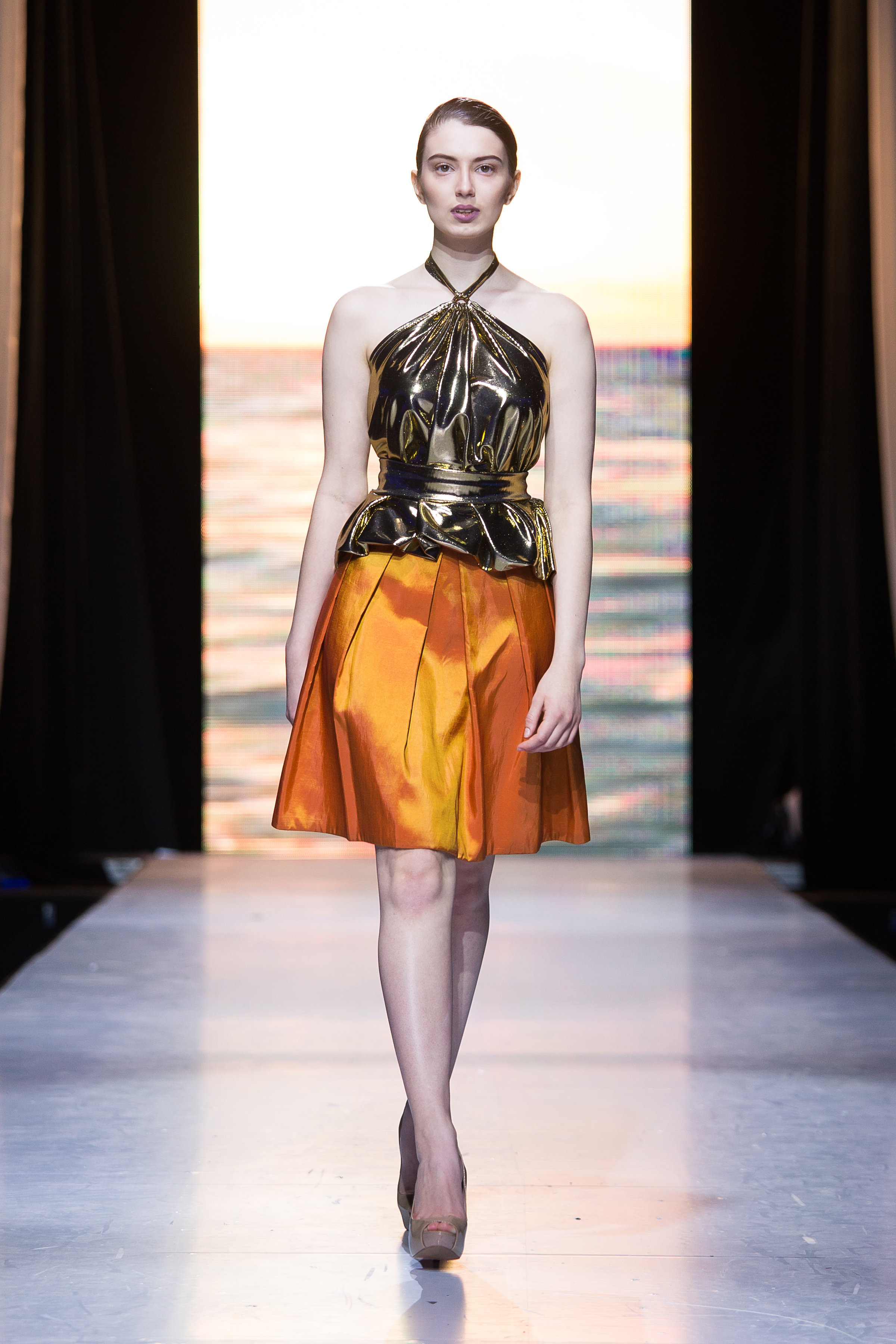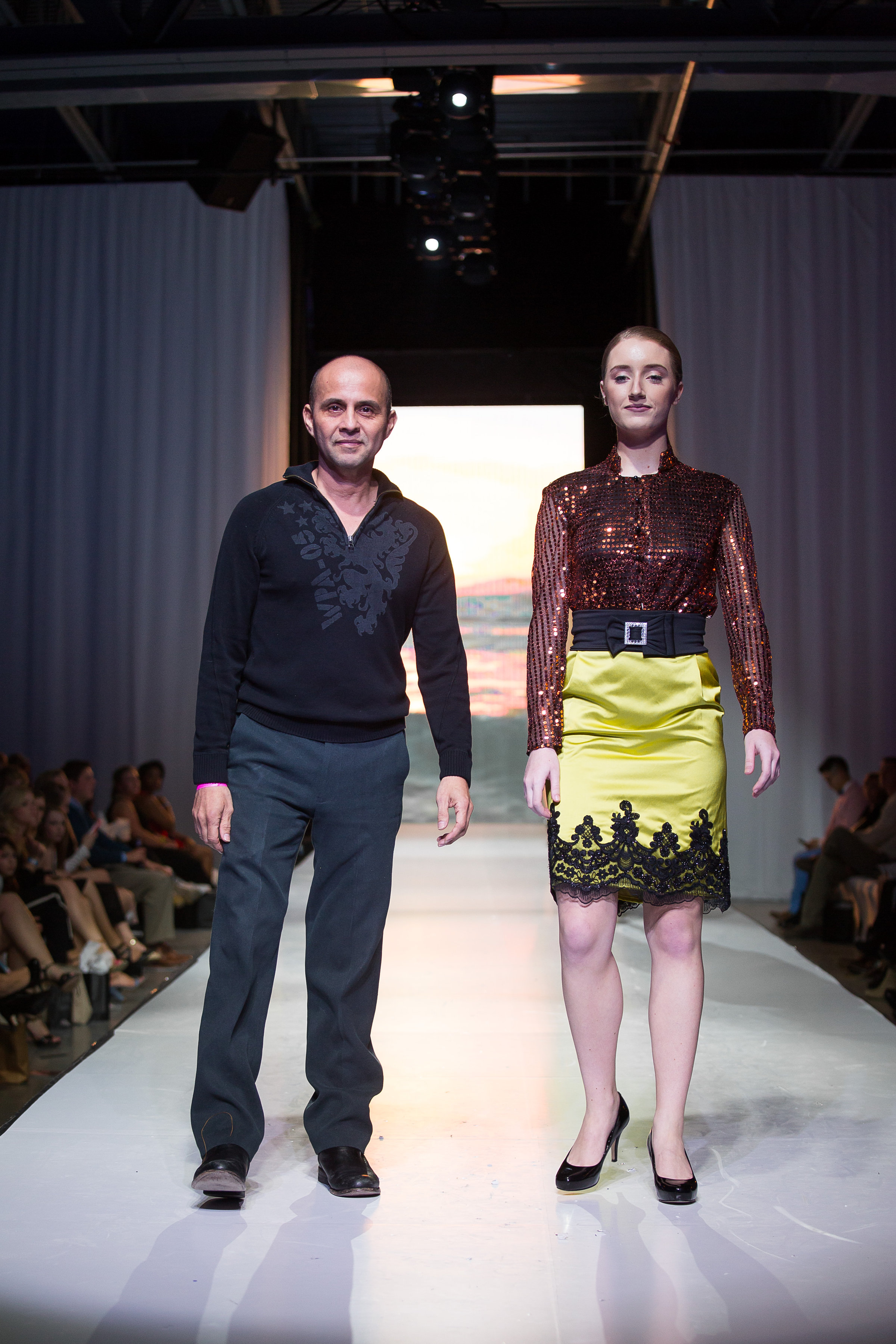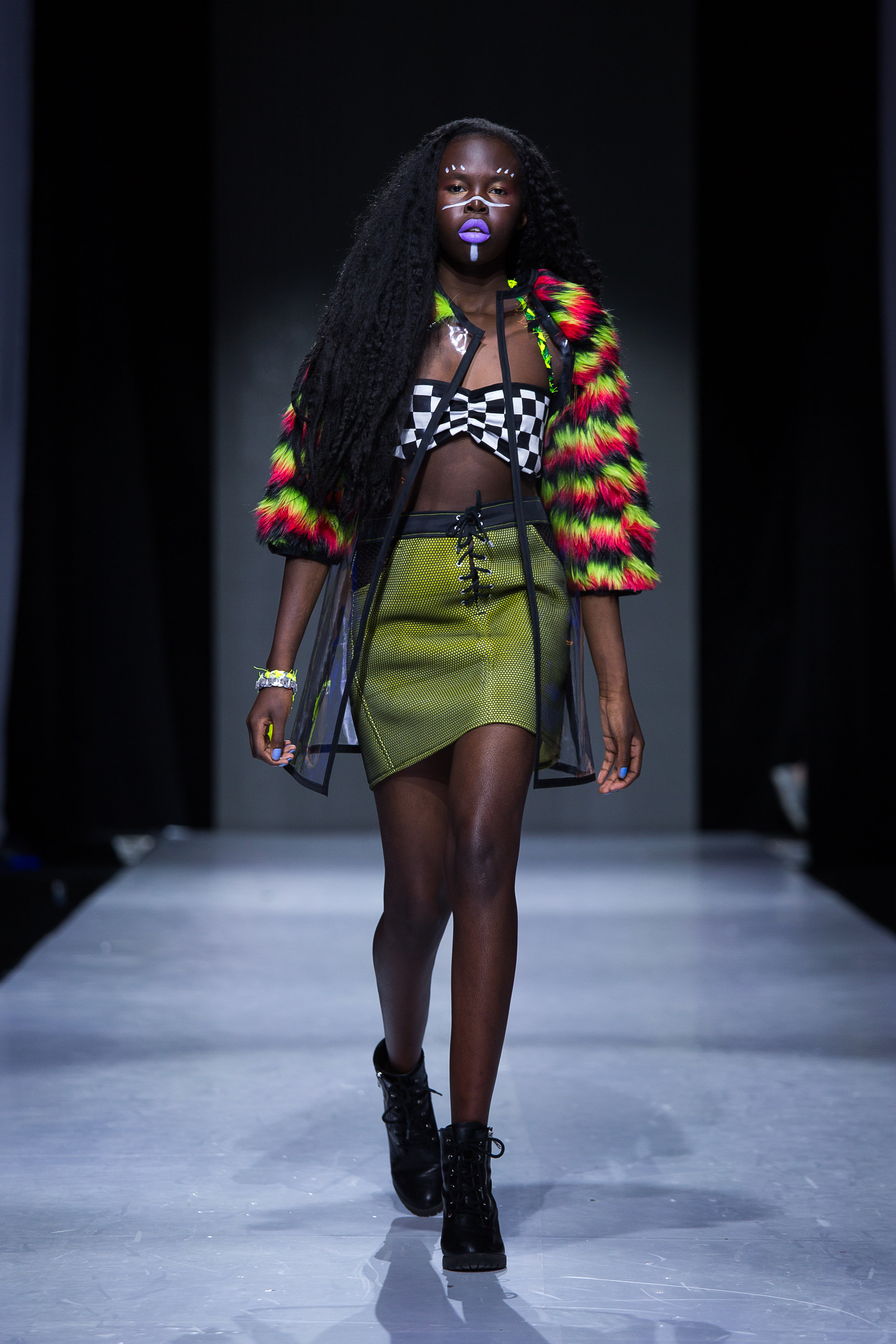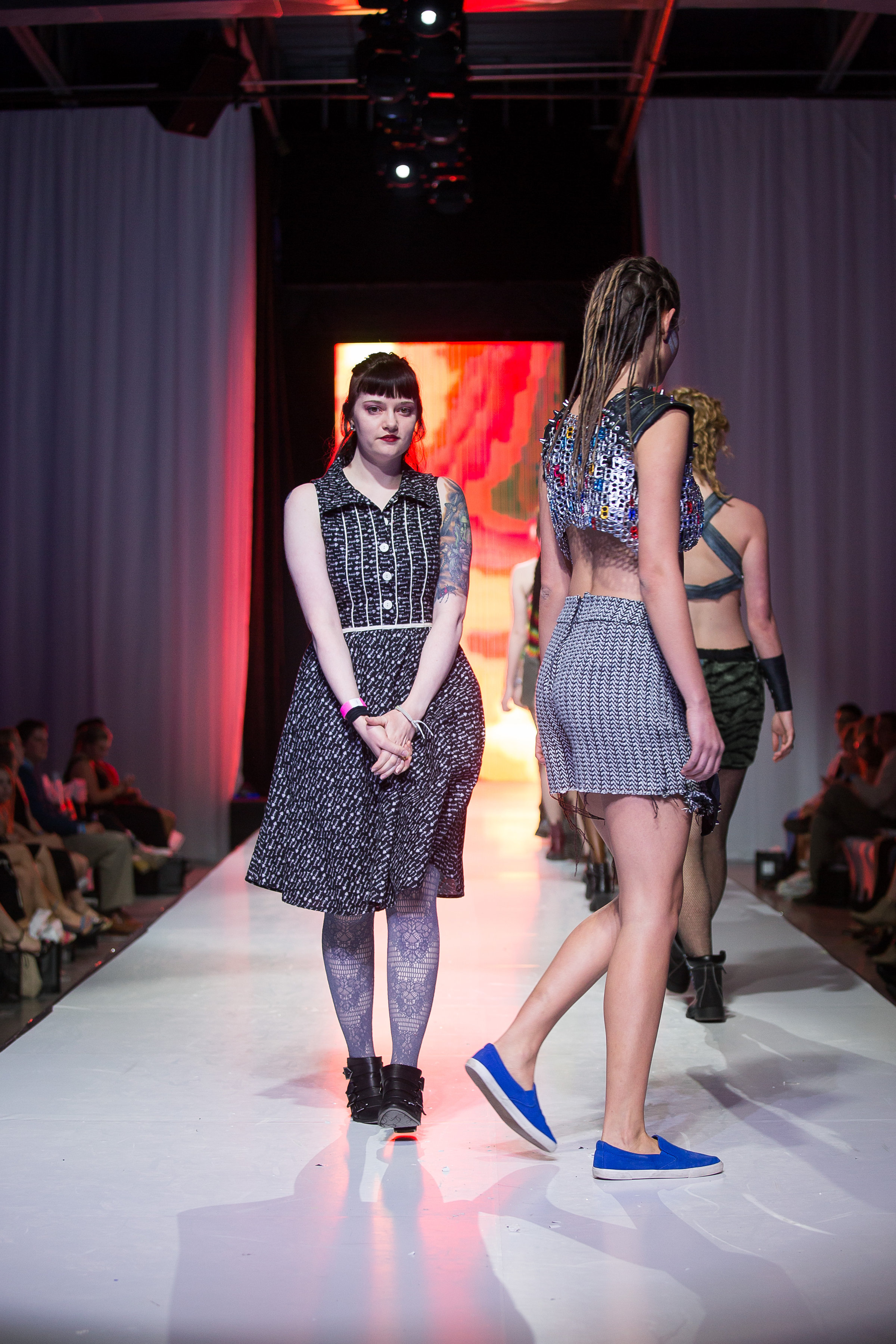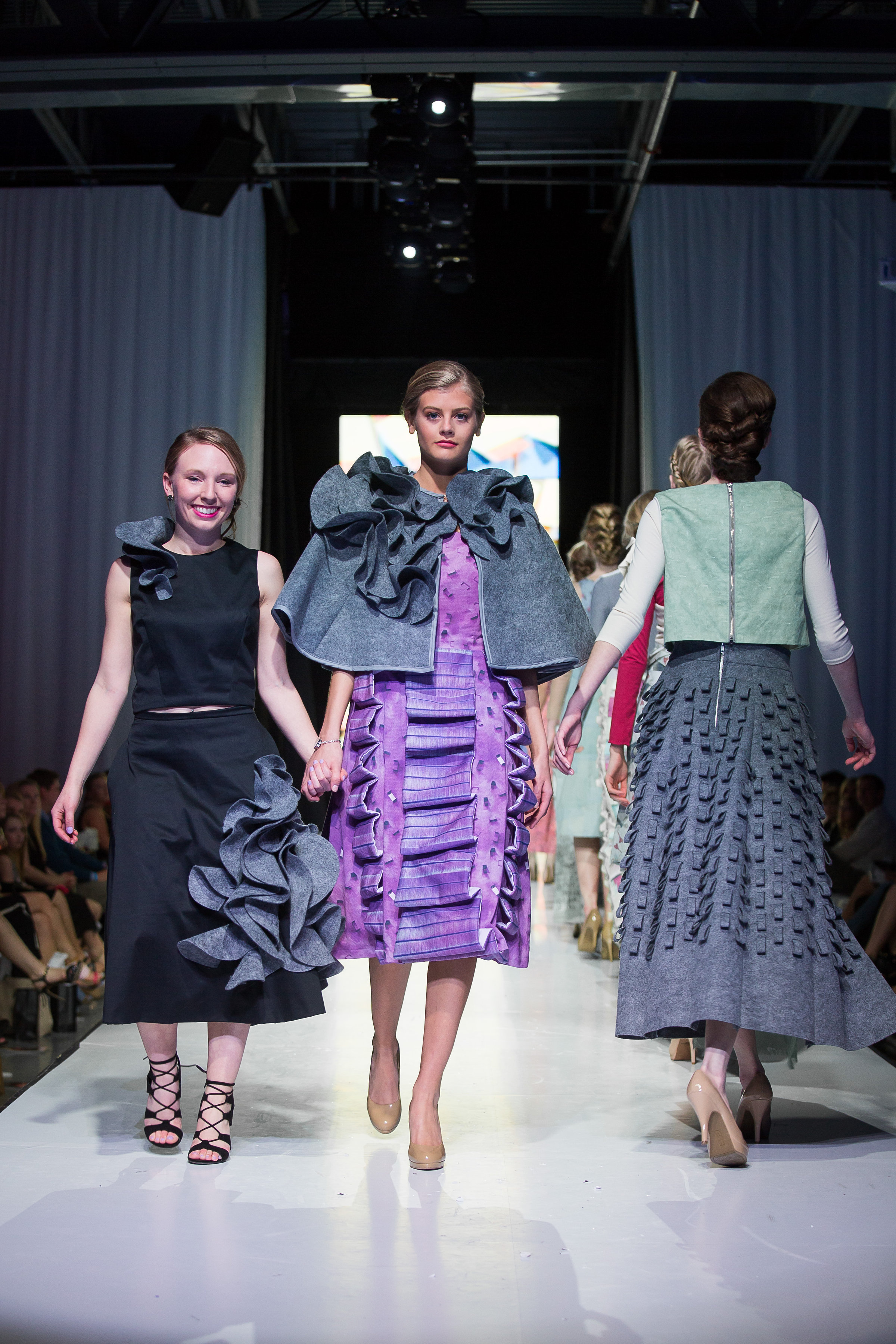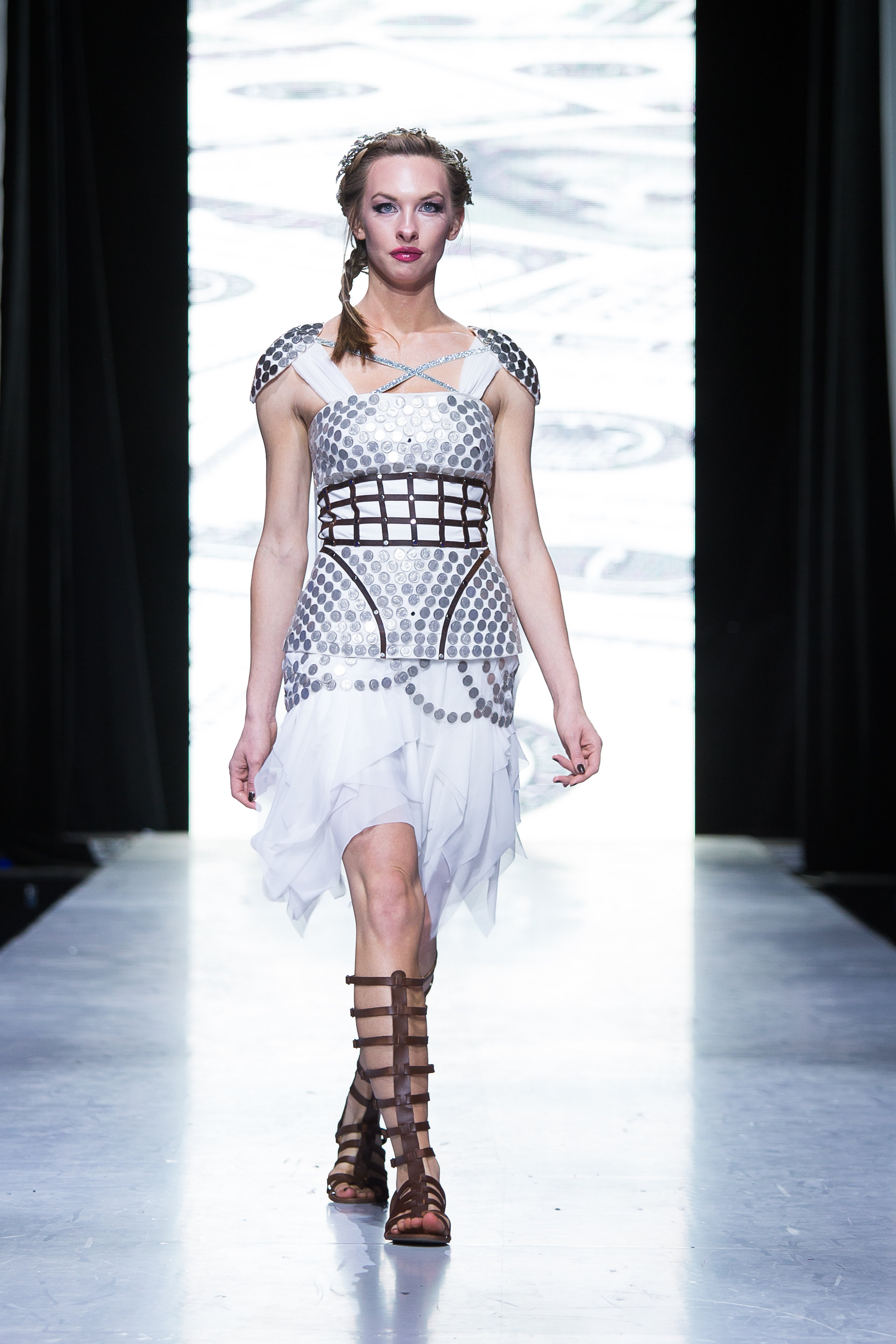 Photos: Heather and Jameson Hooton
Models: Develop Model Management
What a great group of designers to start off OFW's designer showcases! Make sure to join us tomorrow, for the second designer showcase. Tickets can be purchased here. See you there!