Over 100 cancer survivors took on the runway last night at Omaha Fashion Week. The Methodist Survivor Show, held every March, left the audience in tears and cheers.
These men and women looked absolutely fabulous, their confidence and strength were extremely present on the runway. Lori Fuchs, founder of Inner Beauty, commented on the life-changing event, "The OFW survivor show gives these amazing people a chance to bear silent witness to their journeys. For many it changes their lives because it is so out of their comfort zone. The runway has the beautiful ability to make the meekest bold and beautiful. This event has changed so many lives."
Inner Beauty has helped many of the survivors who walked last night. The clinical salon helps patients by educating them on what to expect with hair loss and the possible side effects that may occur with the chemotherapy concerting the hair, skin and nails. They do a lot of the things other salons do, but in a clinical private environment. "Our hearts desire is to make their journey a bit easier by helping them maintain a sense of 'self' and 'confidence' while undergoing chemotherapy treatment and post-surgery mastectomies for Breast cancer. We want to encourage, edify and build these survivors up and to encourage them in their survivorship journey after going through treatment," Fuchs tells us.
The survivors were wearing looks from many boutiques. These include Younkers, Mesh, SKYZ, All About Me, Bliss, Pretty in Patina, Old Navy, Posh Princess, Chico's, Hello Holiday, N.J. & Company, Post & Nickel, Christopher & Banks, Katina's, Hush La Boutique and Christian Nobel Furs.
If you would like to donate to the Methodist Hospital Foundation, text SURVIVOR to 88202. Thank you to all who came to help celebrate strength and fashion! Join us for another night of fashion tonight at the Omaha Design Center. Tickets can be purchased HERE. Doors open at 6 pm, show starts at 8 pm. See you there!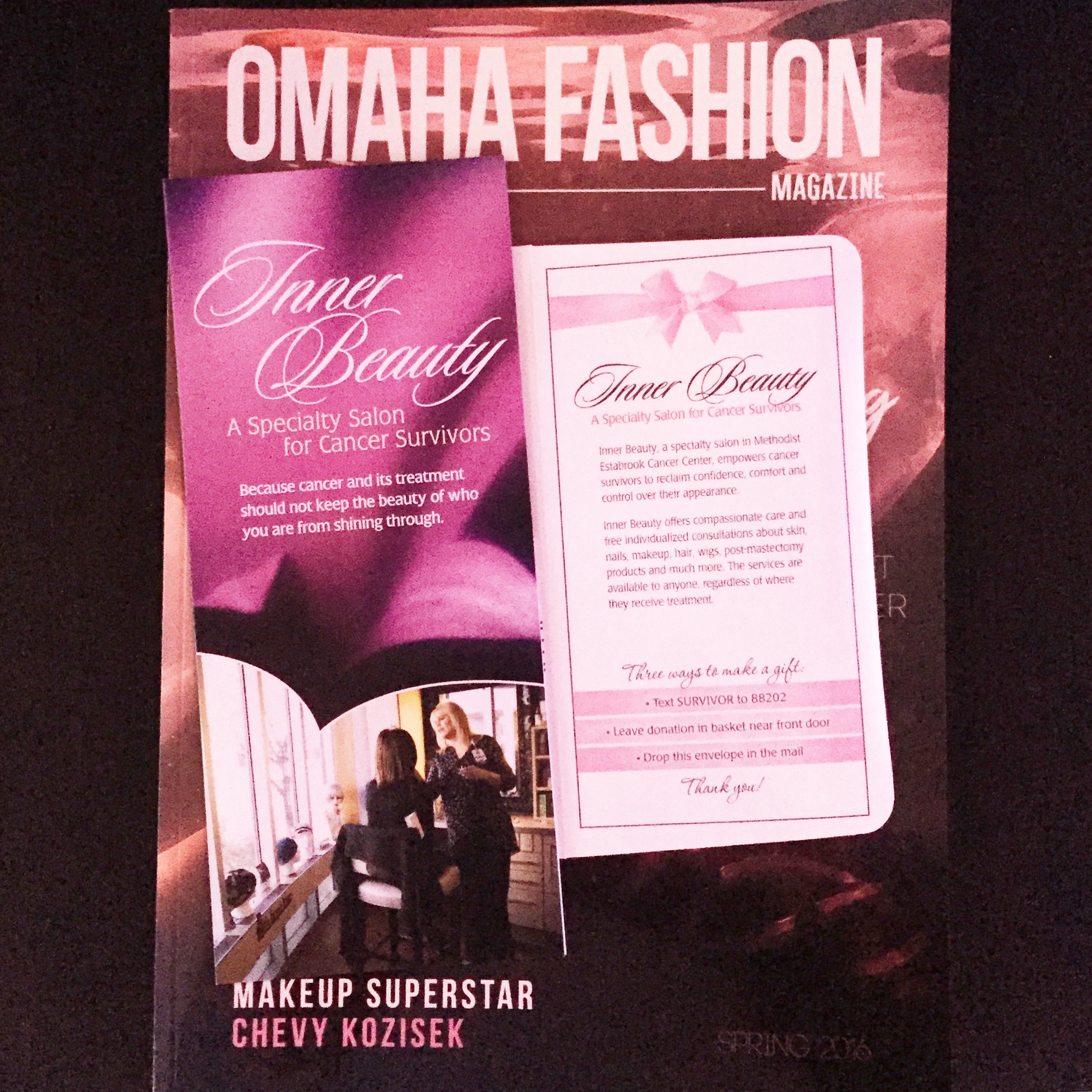 Runway photos by Heather and Jameson Hootons
Contact: becca@omahafashionweek.com