We are getting just days away from Omaha Fashion Week August of 2015! Along with extraordinary runway shows each night, you can also expect some of your favorite retailers at our booths and on our platforms. We are excited to have these fabulous retailers joining us this season:
Pretty in Patina
Pretty in Patina is a unique shop located in the Old Market. This boutique sells antique and modern jewelry, accessories, and other items. They always have new items coming in, so you are sure to find something special each time you shop! Omaha Fashion Week guests will get the opportunity to shop at their booth Monday, Tuesday, Wednesday, Thursday, and Friday night! Pretty in Patina will also be featured on our platforms Friday night; don't miss your chance to be the owner of some vintage name brand treasures!
Phil Hawkins
Phil Hawkins has many artistic talents including drawing, painting, sculpture, installation, and digital printmaking. He began his college career at Metro Community College in graphic design and finished at Bellevue University. Phil received his Bachelors in Arts Management. Make sure to come check out his amazing artwork that will be available to purchase at Omaha Fashion Week on Tuesday and Friday night!
318 on the Avenue
318 on the Avenue is coming all the way from Norfolk, Nebraska on Friday night! They will be bringing contemporary women's clothing to OFW. Their merchandise is always unique and stylish at an affordable price point. Not only do you get to shop this spectacular boutique, but you will also be able to see their clothing on our platforms the same night!
Welcome Home Vintage
Do you love finding something unique and different with an old time feel? So do we, and Welcome Home Vintage has just that! Get ready to shop some really stellar items Wednesday, Thursday and Friday night of Omaha Fashion Week! You will also be able to view the clothing on our platforms those same nights!
Triple Thread
Triple Thread is designed by Ashley Redinbaugh, Margi Hanlon, and Kylie Bollwitt. Their collection will be going down the Omaha Fashion Week runway Wednesday night, but will be shop-able Friday! They will have a Platform session on Thursday as well where you can view their garments up close. Their designs are inspired by kaleidoscopes so expect beautiful colors and sharp edges!
B Star Boutique
B Star Boutique is located in Bellevue and will be at Omaha Fashion Week on Thursday night! You will be able to find quality corsets, skirts, and other designer apparel at this shop. The store also offers professional corset fittings and other unique services in store. Be sure to come see them at OFW on Thursday night!
Design Parliament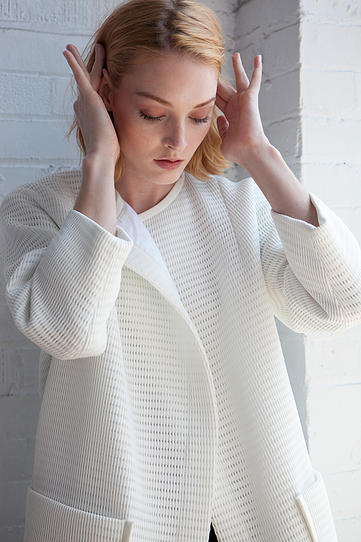 Design Parliament provides superior designer products and will be selling merchandise to Omaha Fashion Week guests on Monday, Thursday, Friday, and Saturday! They will be bringing multiple designers clothing and accessories including Dennis Merrotto, Cara Cotter, and Marjorie Renner, so be prepared to shop some really great designer items!
Wallflower
Wallflower is a vintage store located in Omaha as well as a designer this season at Omaha Fashion Week! Wallflower is the go to place for incredible vintage finds, mid-century modern fashion, and local artist. Be sure to stop buy their retail booth on Friday night and check out their collection on the runway Thursday night!
Gordmans
Gordmans is a chain Midwestern department store, of which you may or may not know, began right here in Omaha, Nebraska! We are excited to have Gordmans join us to sell some of their affordable priced merchandise Monday, Tuesday, Wednesday, Thursday, and Friday nights of Omaha Fashion Week. Come find something unexpected at their booth! Fun fact: the chain has grown to 99 locations in 22 states-- WOW!
Borsheims
Borsheims is a retailer of beautiful fine jewelry and has been around since 1870, not to mention, it is one of the largest independent jewelers in the nation. It's owned by Warren Buffet, a local of Omaha. You don't want to miss your chance to see and shop these miraculous accessories. Come see Borsheims on Monday, Thursday and Friday night at OFW!
Michelle Dunn
Michelle Dunn is one of the designers this season at Omaha Fashion Week. She is from Aspen, Colorado and will be having a collection titled "Urban Puzzle" on Wednesday night. Not only do you get to watch her runway show, you will be able to shop it the same night!
Audi
Audi is the official sketch artist for Omaha Fashion Week. We are very thrilled to have him on our side this season sketching designs of the beautiful work from our designers. Audi will have a retail booth for guests to purchase his artwork every night of OFW!
Fashion Campers
The winners from our fashion camp this past summer will be presenting their designs on platforms Wednesday night! These young creatives have some amazing work to display, don't miss out!
Sabrina Jones Designs
Sabrina Jones is a designer who will be featured in our Swimwear Showcase Tuesday night! Her designs will be up close and personal on our platforms Thursday, August 20th, don't miss your chance to view some amazing work from Sabrina!
Goodwill
Goodwill is a retailer of gently used clothing and will be featured on our platforms Wednesday night! They have a strong mission to enhance the dignity and quality of life of individuals and families and we are very lucky to have them featured at OFW! Make sure to stop by and view their garments August 19th!